February 20, 2022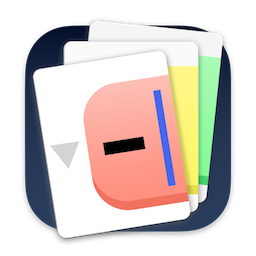 OutlineEdit 3 Icon
Product: OutlineEdit 3
Price: $32.99
OutlineEdit 3 Evolves
I have written about OutlineEdit before. OutlineEdit Is Perfect for Sketching Ideas & Making Lists - Bicycle For Your Mind. OutlineEdit has been updated to version 3.
Developers seem to be rediscovering the need for outliners and there are a slew of products entering this category. Zavala and Electric Drummer, are two new entrants. There is also a product in beta from Jesse Grosjean, of TaskPaper fame. OutlineEdit 3 is an evolving competitor in this space. Electric Drummer is an Electron application and that has some downsides. Zavala and OutlineEdit 3 are native macOS products. That brings along with it some clear advantages. You can use macOS technologies in Zavala and OutlineEdit 3: Services and System text replacements to name a couple.
Note: In a previous version of the article I had inaccurately classified Zavala as an Electron product. Sorry. Zavala is a native macOS application built using Mac Catalyst.
The Basics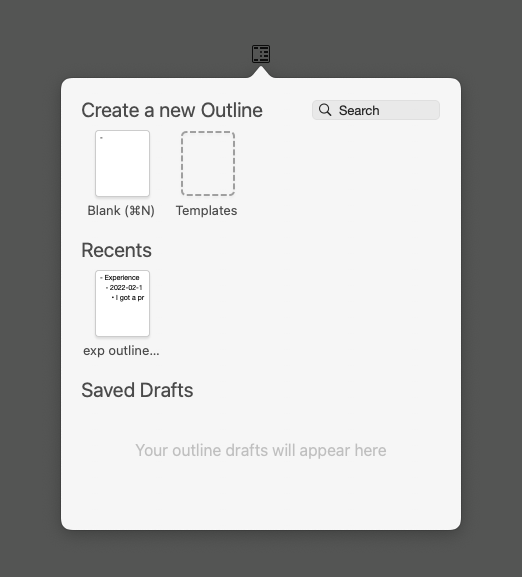 Menubar access
OutlineEdit is a great outliner with all the features that you expect of an outliner.
It is a native macOS application. Which means it supports system features like Services and "lazy typing."1
Extensive keyboard command support. OutlineEdit 3 does this well. Every useful command has a keyboard command assigned to it and you can work in the program without having to reach for the mouse. I am going to enjoy learning the commands and using OutlineEdit 3.
Drafts, Home Window and Menubar Access to provide instant access to your outlines, templates, and drafts. I would have liked a keyboard command to access this drop down menu bar item.
New features in OutlineEdit 3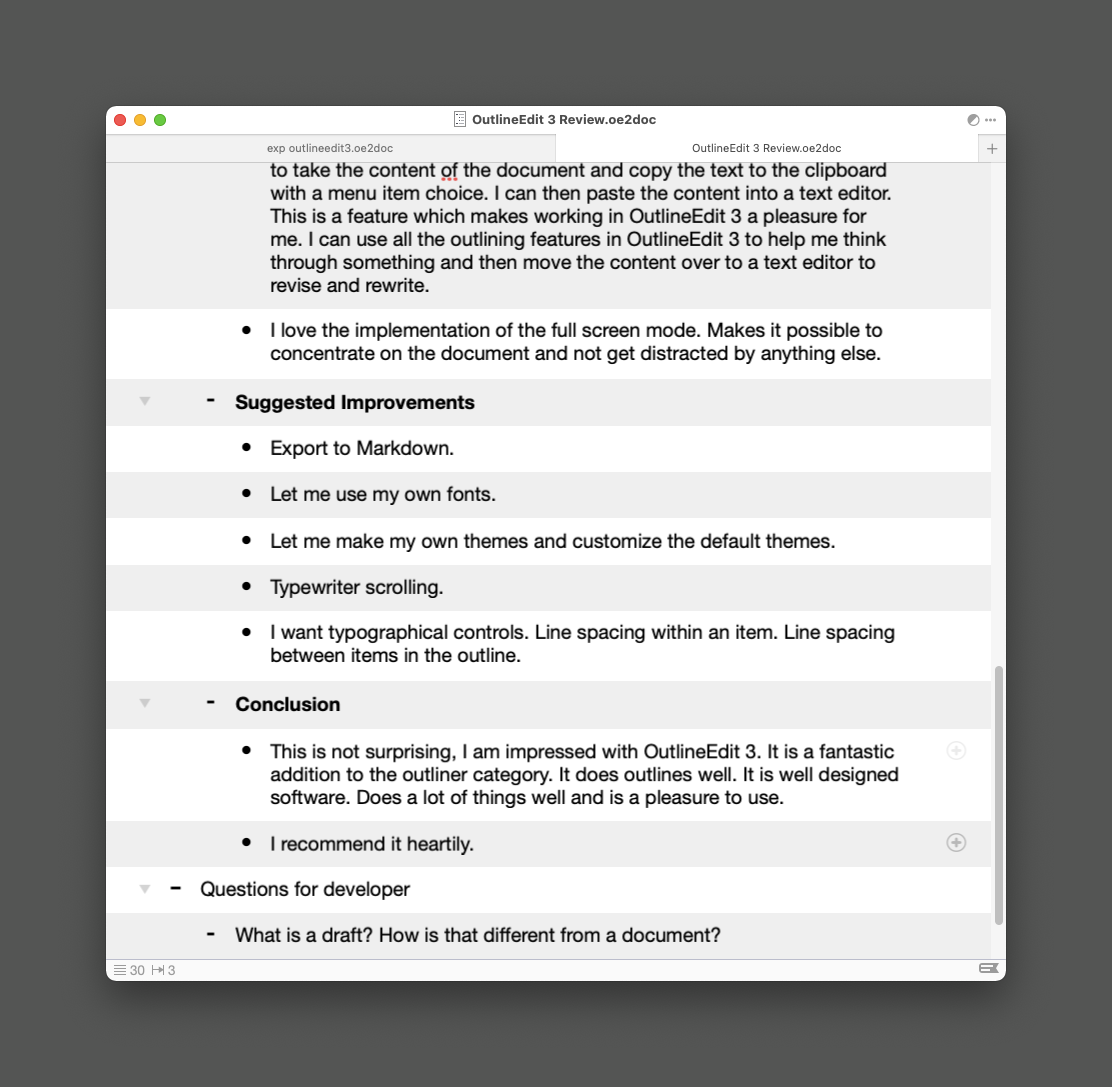 Document Window
Editor themes and dark mode. The program ships with a collection of light and dark themes. They are not customizable. The user can't create themes either. I would have liked the ability to customize and create my own themes.
Custom Outline Templates are available in OutlineEdit 3. If you create outlines with a particular structure, you can define the structure as a template and build outlines using that template.
Images can be added to the outlines. Coming from the world of text based outliners, this is an interesting addition to the abilities of an outliner. I am going to find out how much I use this feature.
You can fold and unfold the outline and have minute control over that action. You can hoist, zoom in, to a section of the outline and focus on that section. You have an option to create a new outline from the hoisted section, if you need that. This is well thought out and designed. Makes OutlineEdit 3 a pleasure to use.
You can provide more structure to the content of the outline with ten color-coded category tags per document. Adds an added level of annotation to the structure of your document. You can filter the contents of the document through categories. That lets you both analyze the content of your document and work on sections that make sense to you.
Copy as text to clipboard is a great feature for me. I work in a text editor. Rich text is not that useful to me, but OutlineEdit 3 has the ability to copy the text to the clipboard with a menu item choice. I can paste the content into a text editor. This is a feature in OutlineEdit 3 which I use all the time. I can use the outlining features in OutlineEdit 3 to help me think through something and move the content over to a text editor to revise and rewrite. This is what I did for this article.
I love the implementation of the full screen mode. Makes it possible to concentrate on the document and not get distracted.
Suggested Improvements
Export to Markdown.
Let me use my own fonts.
Let me make my own themes and customize the default themes.
Typewriter scrolling.
I want typographical controls. Line spacing within an item. Line spacing between items in the outline.
Conclusion
I am impressed with OutlineEdit 3. It is a great addition to the outliner category. It does outlines well. It is well designed software. OutlineEdit 3 is a pleasure to use.
I recommend it heartily.
macosxguru at the gmail thingie.
Note: A promo code was provided by the developer when I asked for one.
---
Two spaces turn into a period. The first letter of a new sentence is capitalized.↩︎
---
Previous post
Simple and Complex
I have been playing with Emacs for the last month. There is no good reason to do so. I was bored and wanted to tinker. I changed my configuration in
Next post
KeyCue 10 Adds/Changes Keyboard Commands
Product: KeyCue - find, remember, and learn menu shortcuts Price: Eur 19.99 I have written about KeyCue before. It has been updated to version 10.