July 18, 2023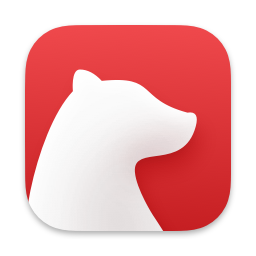 Bear 2 Icon
Bear 2: Underwhelming
After a wait of seven years, Bear has reached version 2.
The Marketplace
In the last seven years, the marketplace for note-taking applications, has changed considerably. More importantly, my workflow, focus and exposure to note-taking applications has changed. I am not using Bear. In fact, I haven't been using it for a long while now. This review, thus, is not from a Bear-user. It is from the perspective of someone who is deeply rooted in the competition.
I will break the competition into two different boxes:
Products which focus on simplicity.
Products which are full-featured solutions.
Products Focused on Simplicity
iA Writer: iA Writer has come a long way. I wrote about iA Writer here. iA Writer is different from Bear 2 in that it deals with individual text files, it is not database based. What that means is that documents written by iA Writer are accessible by any text editor that you care to use. iA Writer is opinionated software and doesn't let you use your own fonts, or have a plethora of themes to choose from. It has an iconic look and is excellent software. iA Writer is a better choice for me. The ability to deal with actual text files makes that a no-brainer.
Drafts: Another solution which is database based. Drafts is extendible through Actions and adds functions which Bear 2 can't compete with. Another no-brainer choice for me. Drafts is an accomplished competitor which is better than Bear 2.
Obsidian: Obsidian actually rests somewhere in the middle of my classification scheme of simple/complex. Obsidian can be as simple as you want it to be. If you are so inclined, you can increase complexity in your workflows in Obsidian. It is focused on knowledge management and is well-designed software. It is not database based, it deals with individual text files and there is no lock in to the program. It is also the one program in this list which is free to use. If you use iCloud or Dropbox, you can sync your documents across devices. I have written about Obsidian here. Obsidian bests Bear 2 for note-taking and knowledge management.
Full-featured Editors
Regular text editors are a great way of dealing with all of your needs when it comes to writing. They are good at all kind of writing. You can take notes and deal with them. Searching, creating, linking between them are all tasks which are easy and available to you. Any writing you want to do, a full-featured text editor is a capable solution.
There are some specific features which text editors provide which are not replicated by Bear and its ilk.
Text editors are capable of dealing with large files without any degradation in performance.
Regex support is built-into every text editor.
You can use your own fonts and there are a host of themes available for each of the text editors.
Immersion into any of the text editors will pay you back for the rest of your life.
Each of the text editors have the ability to break your work into projects/workspaces. So you can focus on a specific collection of files that you are managing.
I will pick on two text editors which are worth considering:
VSCode: Free solution. Has superb Markdown support and is being developed at an insane speed. Every month gives us a mix of features and bug fixes. Has a great community of extensions and themes. This is the editor I am using currently.
BBEdit: Amazing text editor for the macOS. Fantastic tech support and a long-standing commitment to macOS. Deals with any text editing need you might come across.
What Is New in Bear 2?
What's new in Bear 2, This is the list of changes that the developers highlight.
From my perspective:
Tables is a great addition.
Hiding the markdown syntax doesn't do anything for me. I like seeing that on the screen when I am writing. But for those who don't want to see the syntax, they can turn it off.
Footnotes.
You can use your own fonts.
Links and backlinks.
Improvements to the tagging system.
One glaring omission is the option for typewriter scrolling. The developers don't care about that feature and haven't added it in version 2.
These were interesting to me: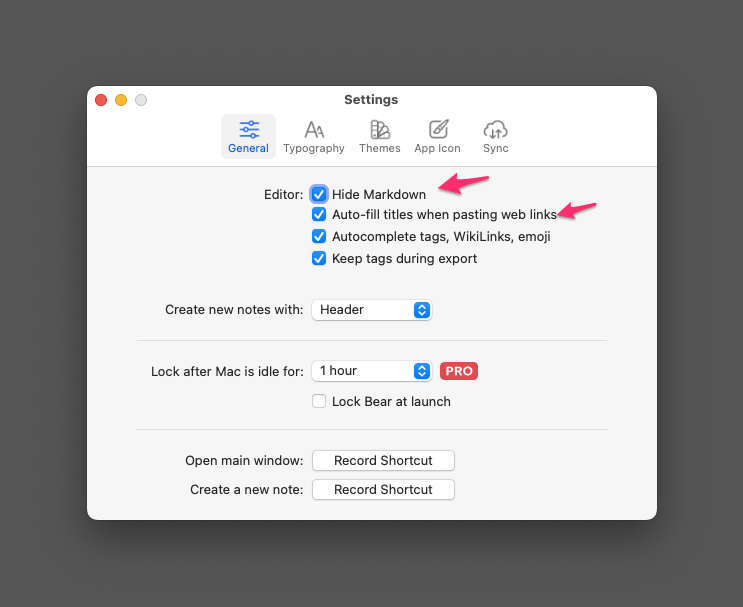 Bear preferences 1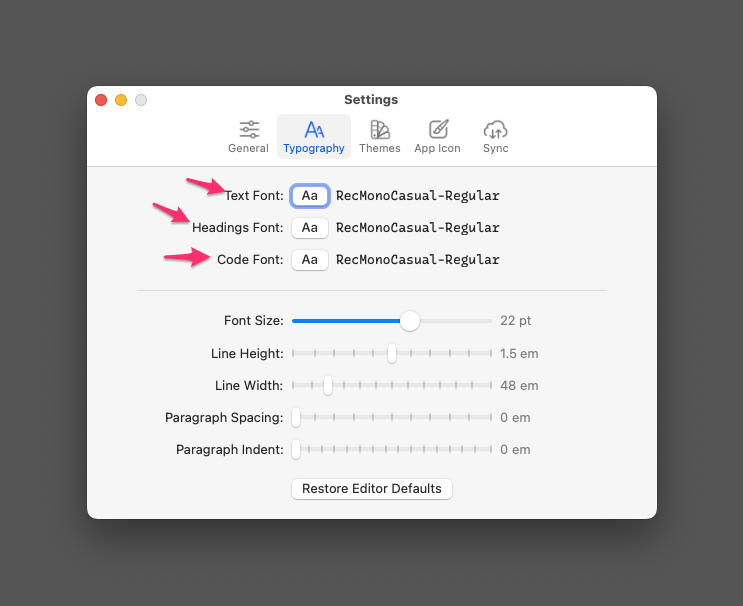 Typographic Controls
The Bottom Line
If you are a current user of Bear, upgrading to Bear 2 makes complete sense. You are going to enjoy the latest version. The update has improved the product and added some features which users were clamoring for.
If you are not a current user of Bear, there are better solutions available. Try out the alternatives and Bear 2 to find out what works for you.
I don't recommend Bear 2.
For a much more positive take on the Bear 2 update read this: 300 Times a Day – Rands in Repose
macosxguru at the gmail thingie.
note-taking
macOS