June 7, 2018
James Herriot: The Vet from Darrowby, Yorkshire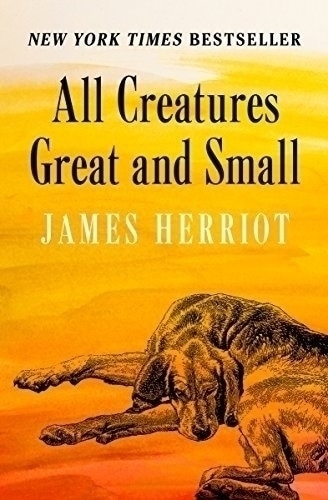 All Creatures Great and Small
All Creatures Great and Small (All Creatures Great and Small Book 1) by James Herriot: Kindle Store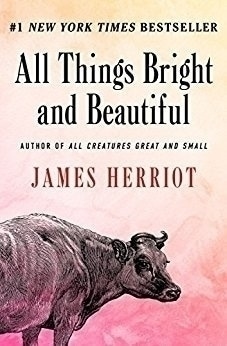 All Things Bright and Beautiful
All Things Bright and Beautiful (All Creatures Great and Small Book 2) by James Herriot: Kindle Store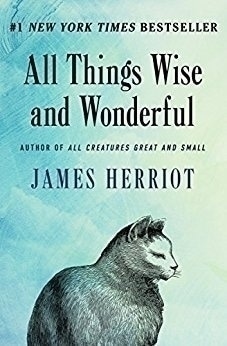 All Things Wise and Wonderful
All Things Wise and Wonderful (All Creatures Great and Small Book 3) by James Herriot: Kindle Store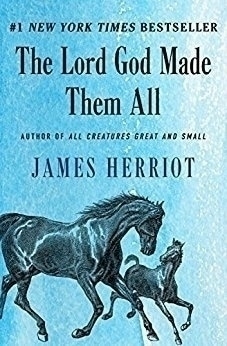 The Lord God Made Them All
The Lord God Made Them All (All Creatures Great and Small Book 4) by James Herriot: Kindle Store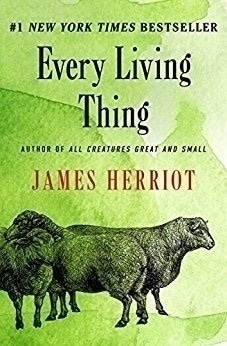 Every Living Thing
Every Living Thing (All Creatures Great and Small Book 5) by James Herriot: Kindle Store
James Herriot, a vet who practiced in a town called Thirsk (Darrowby in the books), close to the Yorkshire Dales wrote a series of novels. They dealt with his experiences as a vet in the 1930s-50s.
I was exposed to his books in my late teens. I have gone back to them time and again. Herriot had a wicked sense of humor and the stories are sometimes laugh-out-loud funny. They are also imbued with the frustrations and sadness which are integral to the act of looking over the health of a whole village of animals in a farming community. They transport me to a simpler time. He talks about a profession I have no exposure to, about a world I have no clue about, a time when I did not exist. I enjoy every minute I spend there. Herriot has a lovely way with words. His descriptions of the weather, the countryside, the smells and the people jump out of the pages and fill me with insight and longing. Insight into a world I do not know and longing for a long gone era. I love the books and the milieu they live in.
There is a a TV series from the BBC. I enjoyed that too. The TV series does take liberties from the original stories, they introduce a few extra characters, but it is a beautiful watch. If you love the books, it is worth your time to check it out.
My "mean aunt" introduced me to James Herriot. I thank her for the gift. It has given me a lot of pleasure.
As you can tell, I recommend anything James Herriot wrote heartily.
macosxguru at the gmail thingie
---
Previous post
iA Writer 5.0 Keyboard Commands
iA Writer Light Icon iA Writer 5.0 has added/changed a few of the keyboard commands. Here is the new list: Function Command File Menu New
Next post
Alfred Workflow 02 - System Commands, Clipboard, and a Couple of Workflows
Alfred Icon The Alfred Workflow 01 - Caffeinate Control - Bicycle For Your Mind was the first in this series. Today I am going to write about some