January 20, 2016
Now for Something Completely Analog
Product: Blomus Muro - Notepaper Roll Holder
Price: $25.40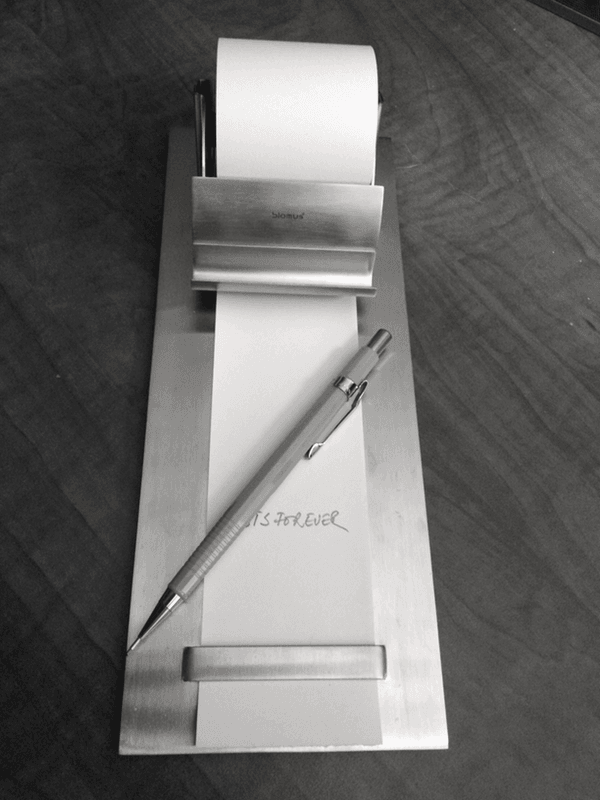 Blomus Muro
I love lists. Love making them. Love curating them. Love reading about them.
The Blomus Muro - Notepaper roll holder was an impulse purchase.
It is just a roll of paper which you write on and tear off. But boy, is it well designed. Made of steel, it looks and feels like something that will last for ever. It is simple. It is heavy, and it is functional.
It ships with the kind of screws that lets you attach this to a wall. I am using it on my desk. It uses the 2.25 inch paper used in calculator rolls, they are available cheap everywhere. I love this thing.
The Blomus Muro is designed and engineered in Germany and made in China.
I bought this for myself.
macosxguru at the gmail thingie
---
Previous post
LightPaper: One App for Your Markdown Needs. With a Few Nifty Extras.
LightPaper LightPaper has come out of beta and is now ready for your use. Priced at $9.99. It is described by the developer as "a simple,
Next post
Links of Note 2016-01-24
Great resource to learn Javascript. Learn JavaScript - Free Interactive JavaScript Tutorial Good collection of free stock. Free stock photos ·