October 29, 2015
Want to save an image from a website?
(Originally posted on 2013-12-15)
Just tap and hold on the image and select Save Image from the pop-up choice that appear. The image will be saved to your Camera Roll and Photo Stream. They can be accessed by using the Photos app.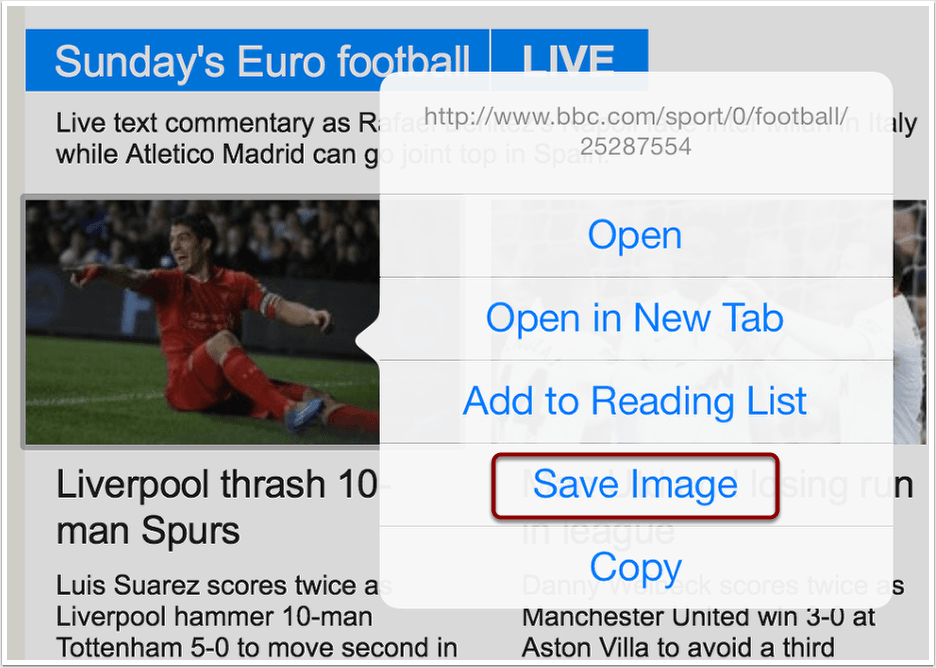 Save Image
macosxguru at the gmail thingie
---
Previous post
Review of Writer Pro
(Originally posted on 2013-12-26) Writer Pro All the talk this week for people who are obsessed with writing and their tools has focussed on Writer
Next post
More info from the Weather app.
(Originally posted on 2014-02-13) In the weather app, tap on the large temperature display. Temp Display You get to see the humidity levels, the