July 14, 2016
Two more iOS Safari tips
Continuing from 4 Tips for Safari on iOS - iPadpedia, I have two more tips for you today.
Save a Website to PDF in iBooks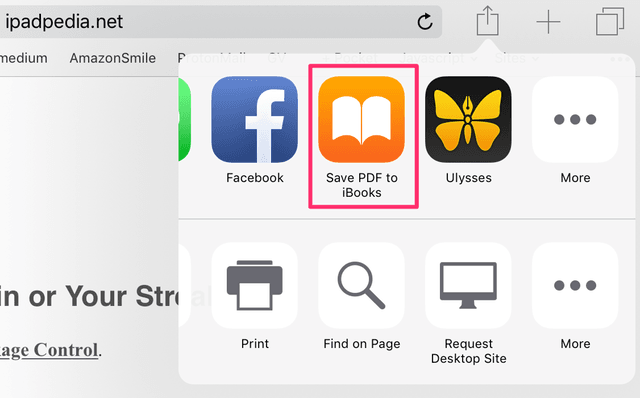 Save website to pdf in iBooks
If you want to save a copy of a web page as a PDF, to share or read later. Tap on Share, swipe to the right to find Save PDF to iBooks. Tap it and you are done.
Get the Desktop Site or Unblock Your Ad Blocker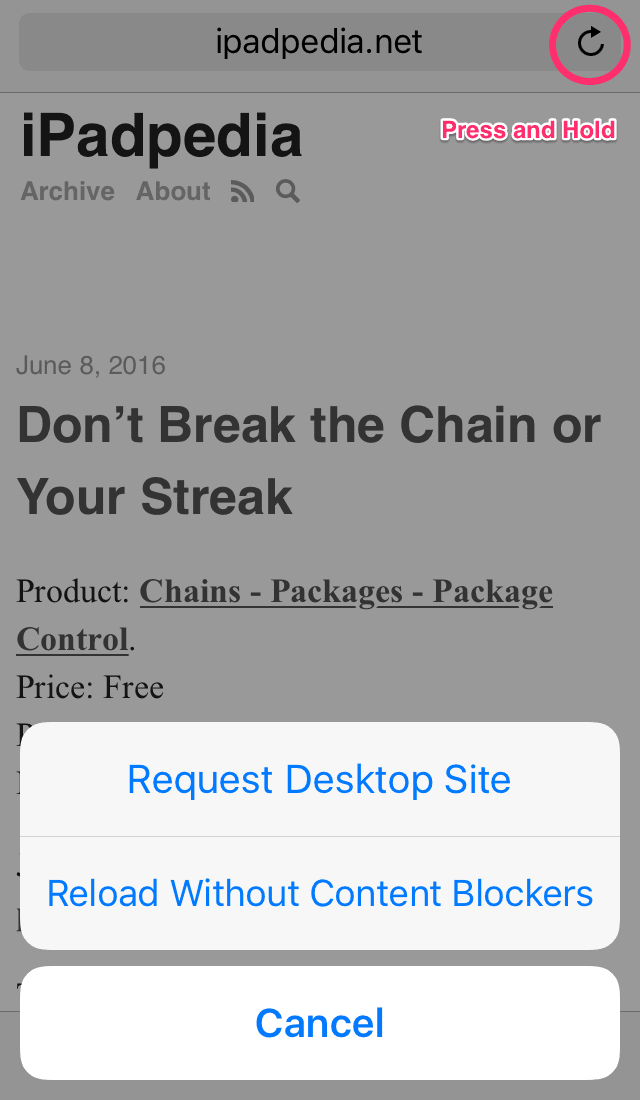 Get desktop site or unblock your ad blocker
When you are on a site's mobile version, you may want to get to the desktop version. The way you do that is the same process for disabling your ad blocker for a site.
You long press the refresh icon to the right of the URL window, and you get a dropdown menu giving you the option of Requesting the Desktop Site or Reload Without Content Blockers. Handy.
I learned about these from iCreate.
macosxguru at the gmail thingie
---
Previous post
CotEditor: A Competent, Open Source, Native Text Editor for macOS
CotEditor Product: CotEditor -Text Editor for OS X Price: Free When it comes to text editors, there are a ton of free options on the macOS1. macOS
Next post
OutlineEdit Is Perfect for Sketching Ideas & Making Lists
OutlineEdit Product: OutlineEdit Price: $4.99 I am an inveterate list-maker. And I might have stumbled across the best solution to my addiction.