November 9, 2016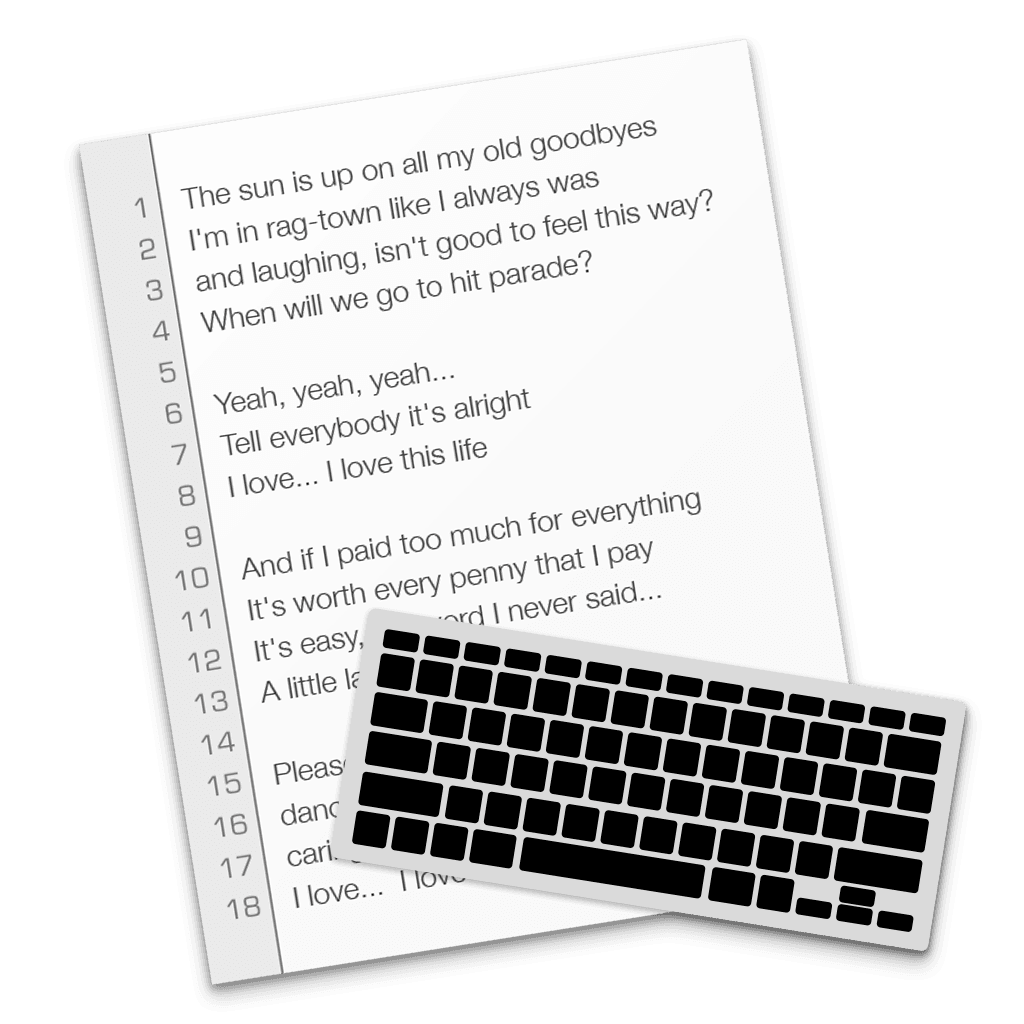 TipTyper
TipTyper: A Quick, Efficient, Free Text Editor
TipTyper: Official Web Site
TipTyper: From the Mac App Store
Price: Free
TipTyper is a simple product. A basic text editor.
It is not geared towards being anything but a copy of the Notepad app on the Windows platform.
There is a whole host of stuff it doesn't do. No markdown. No code highlighting. No autocompletion. Nothing much but a window where you can input text. As an added bonus, it has a word and character count. Gives you the option of showing invisible characters. It supports macOS's Versioning feature. The lack of features ensures that the product is incredibly fast to launch and you can work in it without having to wait for anything.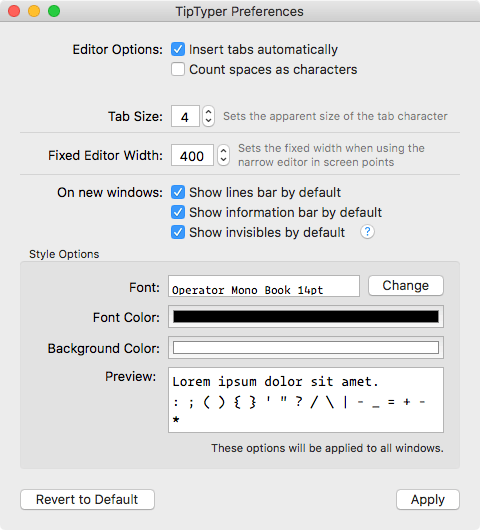 TipTyper Preferences
TipTyper has a well considered bunch of preferences and it is easy to fall in love with this product.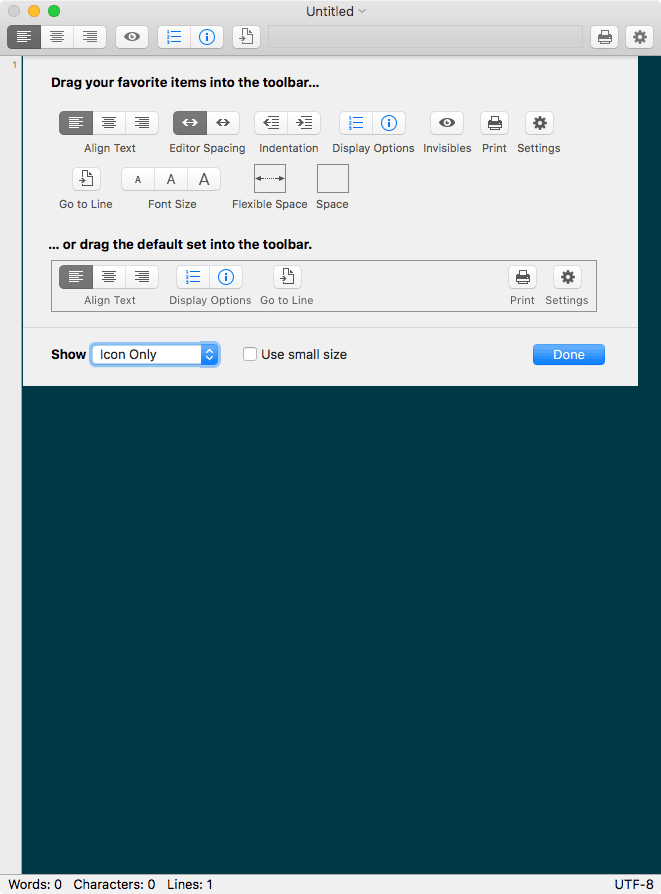 TipTyper Toolbar
The program has a toolbar and it lets you customize it.
If you are looking for a simple fast editor you should look at TipTyper. It is well designed, fast and useful for the quick edit of text, note-taking and general text writing.
It is heartily recommended.
macosxguru at the gmail thingie
---
Previous post
Place to Write is Immersive and Useful
Place To Write Product (macOS): Place To Write Price: $5.99 Product (iOS iPad): Place To Write Price: $0.99 (with in-app purchases for themes
Next post
The Prodigal Son Returns to Ulysses
I have a love-hate relationship with Ulysses. I use it. Get frustrated. Dump Ulysses. Go back to Sublime Text 3. Come back to Ulysses after a while.