January 5, 2017
Revisions for Dropbox Is an Essential Addition to Dropbox
Product: Revisions for Dropbox
Price: Free (In-App purchase adds some features $6.99 -$9.99)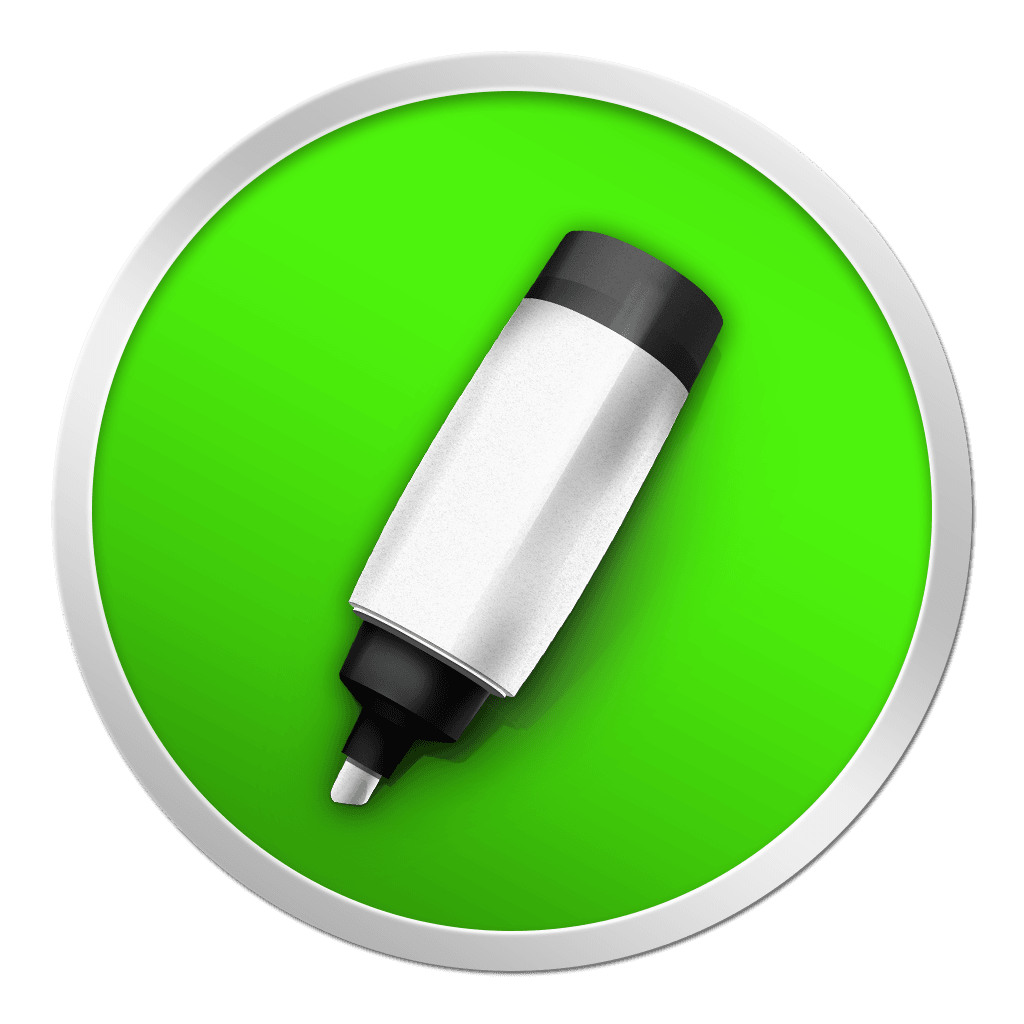 Revisions Icon
Thanks to my mixed iOS and macOS workflow, I use Dropbox a ton. All my document files are hosted by Dropbox.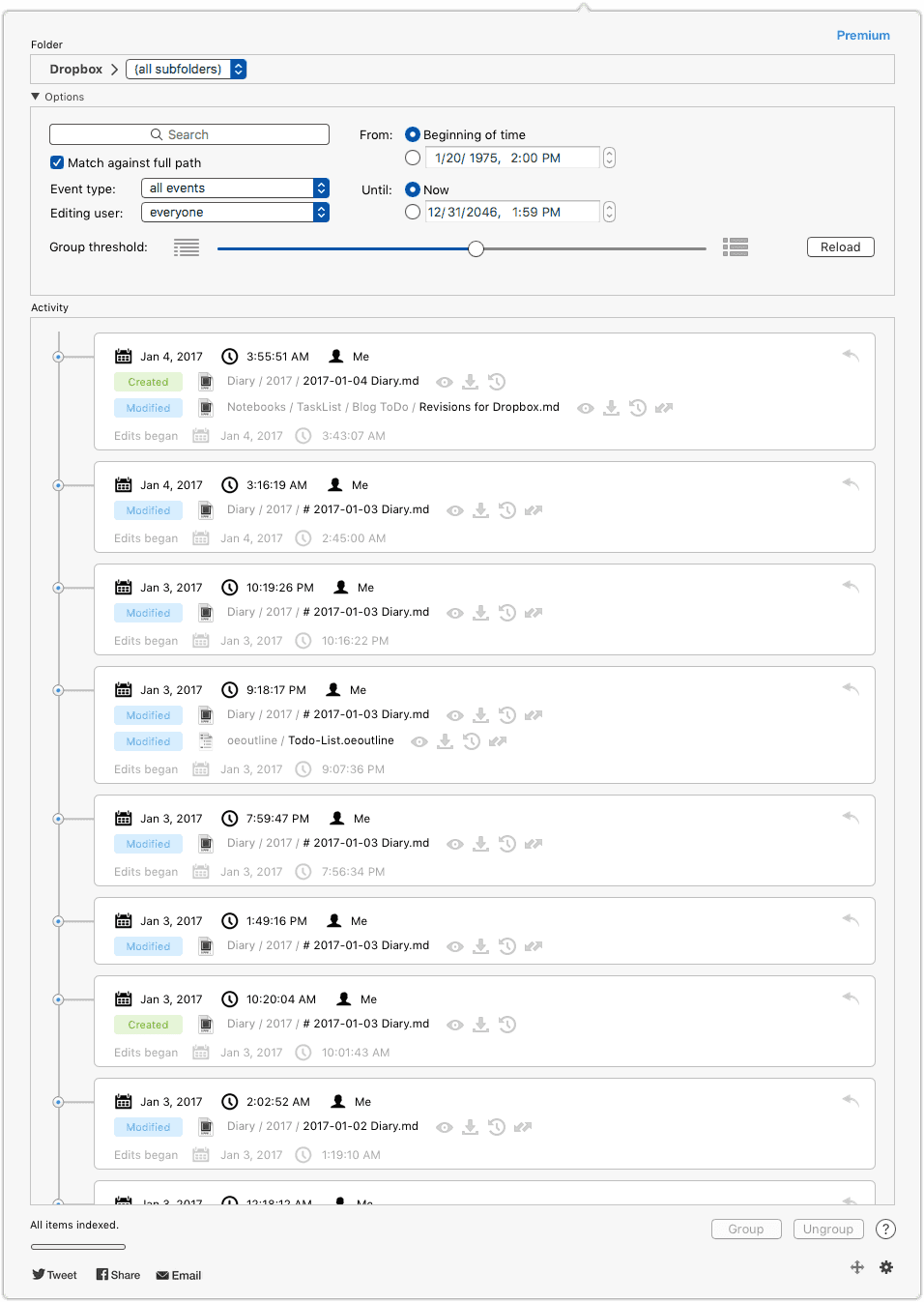 Revisions
Revisions is an application which displays all your Dropbox edits, shows exactly what changes were made, and provides unlimited undo going back 30 days (or more).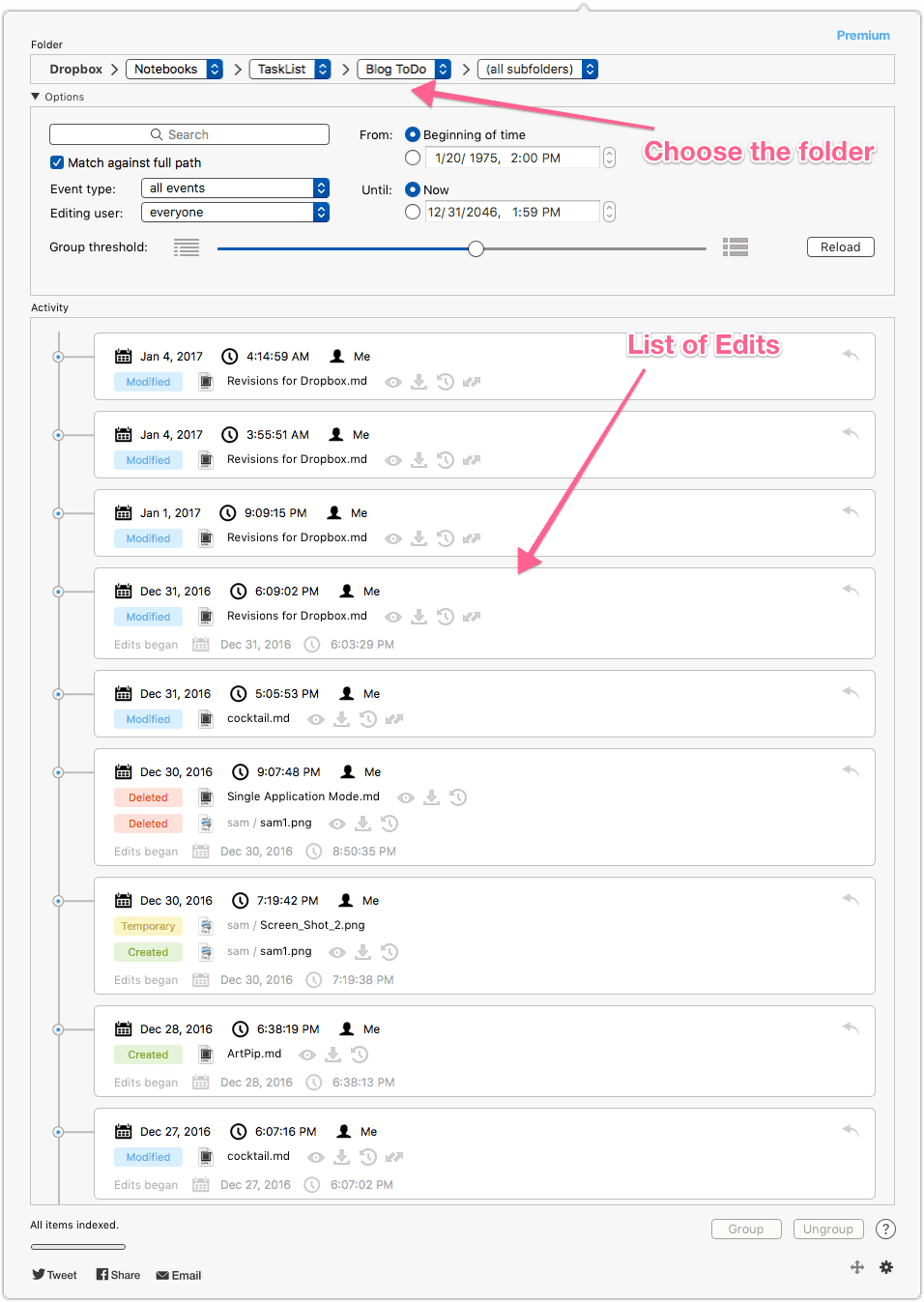 Revisions Folders
Revisions lets you select any folder in your Dropbox (including deleted folders) and displays a list of edits of files in that folder (including any subfolders).

Revisions Options
You get to view, restore, download, or compare every version of the document. The comparison is done by apps like Kaleidoscope, Araxis Merge, Changes, TextWrangler or BBEdit. I use Changes for this and one these days I am going to write about Changes.
Why Is Revisions Better Than What Dropbox Provides?
The Dropbox web interface gives you an useful Events page which provides a timeline of edits. Revisions is a better solution for the following reasons:
Revisions lets you select an arbitrary folder to inspect.
Revisions lets you compare two versions of a file to see the changes.
In Revisions, you can revert a large set of files to some earlier point in time, in one shot. You can do this one file at a time in Events but not a batch restore.
Revisions is just a better thought out tool to provide versioning capabilities to your Dropbox storage.
Recommendation
This is the best solution to manage the versioning feature in Dropbox. If keeping track of edits and changes are important to you, this is an essential tool for Dropbox users.
Update 2017-05-22
The developer of Revisions has made the product free. It is in maintenance mode at this point.
macosxguru at the gmail thingie
macOS Dropbox Revisions Versioning
---
Previous post
Single Application Mode
I find writing on the iPad different from working on the iMac. Writing on the iPad is distinguished by being immersive. The immersion is a function
Next post
TextNut Reimagines Zen Mode
TextNut Mac Icon Product: TextNut Price: $24.99 TextNut is a note-taking app available from the Mac App Store. It has an iOS version and a macOS