October 25, 2015
Record Smooth HD video using iMovie
(Originally posted on 2014-06-22)
Use iMovie to record smooth HD video.
In iMovie you can record video clips directly within the application. Launch iMovie. Tap on Projects.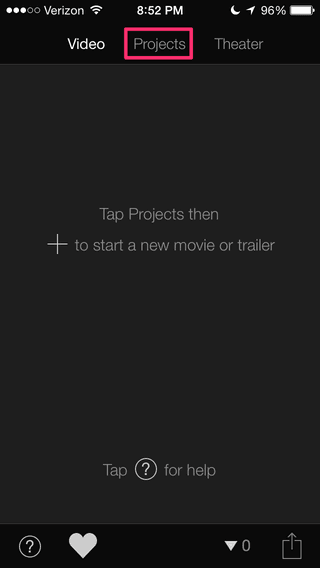 Tap on the + Sign at the bottom right corner.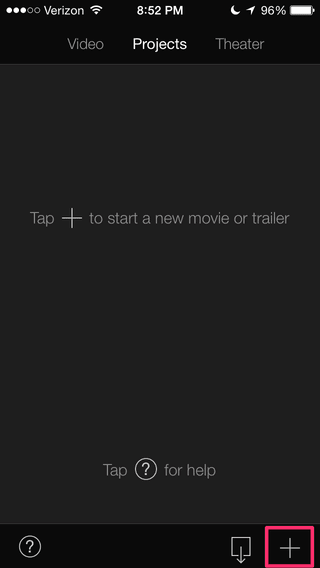 Tap on Movie.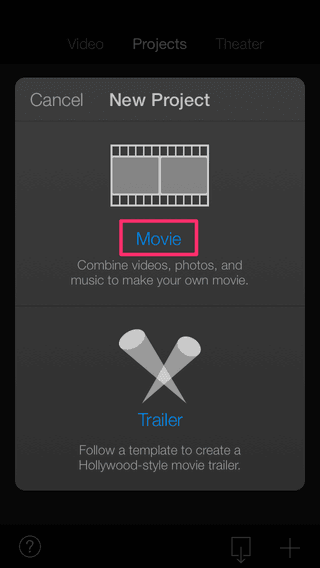 Tap on Create Movie.


Tap on the Camera icon at the bottom of the screen.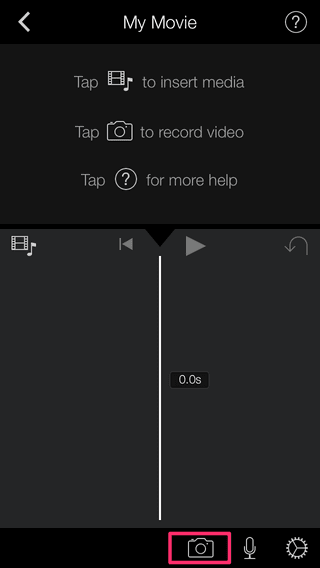 See the 1080p/30fps notification at the bottom right corner? Tap on it.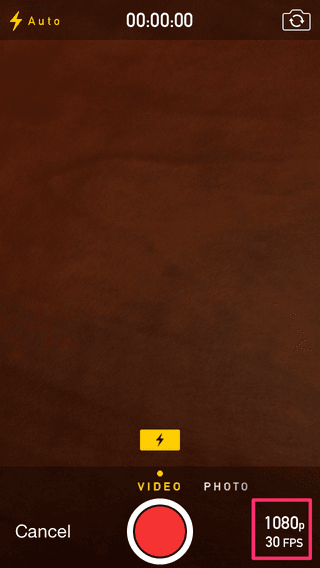 The 1080p/30fps notification changed to 720p/120fps on the iPhone 5s. On the iPhone 5 it might just be 720p/60fps.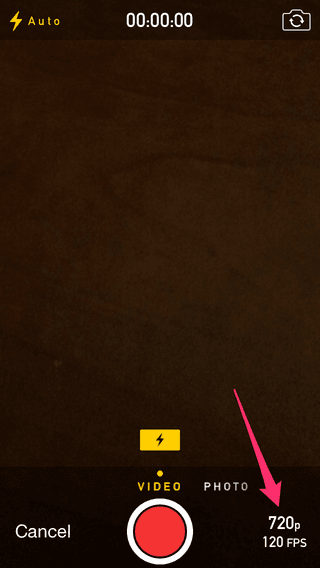 Higher frame rate recordings are smoother and more lifelike, capturing more of the motion than lower frame rates. One added benefit of higher frame rate recordings is that it is possible to convert them to slow motion footage without any significant blurring.
You can achieve the same effect through Filmic Pro.
macosxguru at the gmail thingie.
---
Previous post
Predatory pricing and a humbler Marco
(Originally posted on 2015-10-14) This is the first attack on the Overcast: Podcast Player pricing model Building Twenty — Overcast's
Next post
Desk: The publishing app
(Originally posted on 2014-12-01) Desk is a new publishing app on the Mac OS. It is available in the app store and costs $29.99. It lets you write