October 3, 2022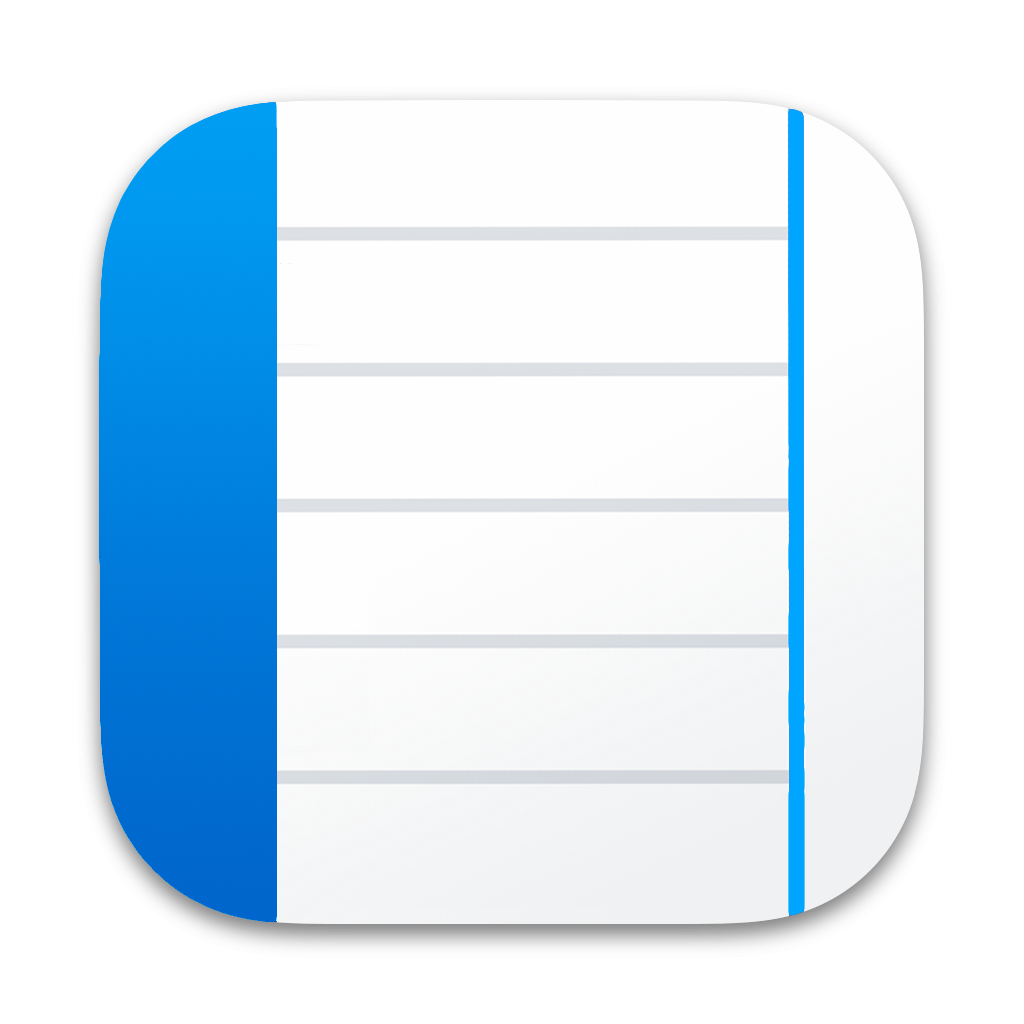 Notebooks 3 Icon
Notebooks 3 Adds Links to the Arsenal
Product: Notebooks
Price: $39.99 (Upgrade from previous version is free)
I have written about Notebooks before. Notebooks a Multi-Pronged Toolset for macOS and iOS - Bicycle For Your Mind.
Notebooks is misnamed. When you see the name, Notebooks, it conjures a note-taking application. Notebooks can be used to take notes but it can do more. It can be your writing app. You can think of it as a competitor to Ulysses.
You can use Notebooks for taking notes. You can also use it to write long form documents and the program will handle that without much friction.
Notebooks lets you write in plain text, formatted text or Markdown. I am interested in its abilities to deal with Markdown and that is what I am going to cover in this review.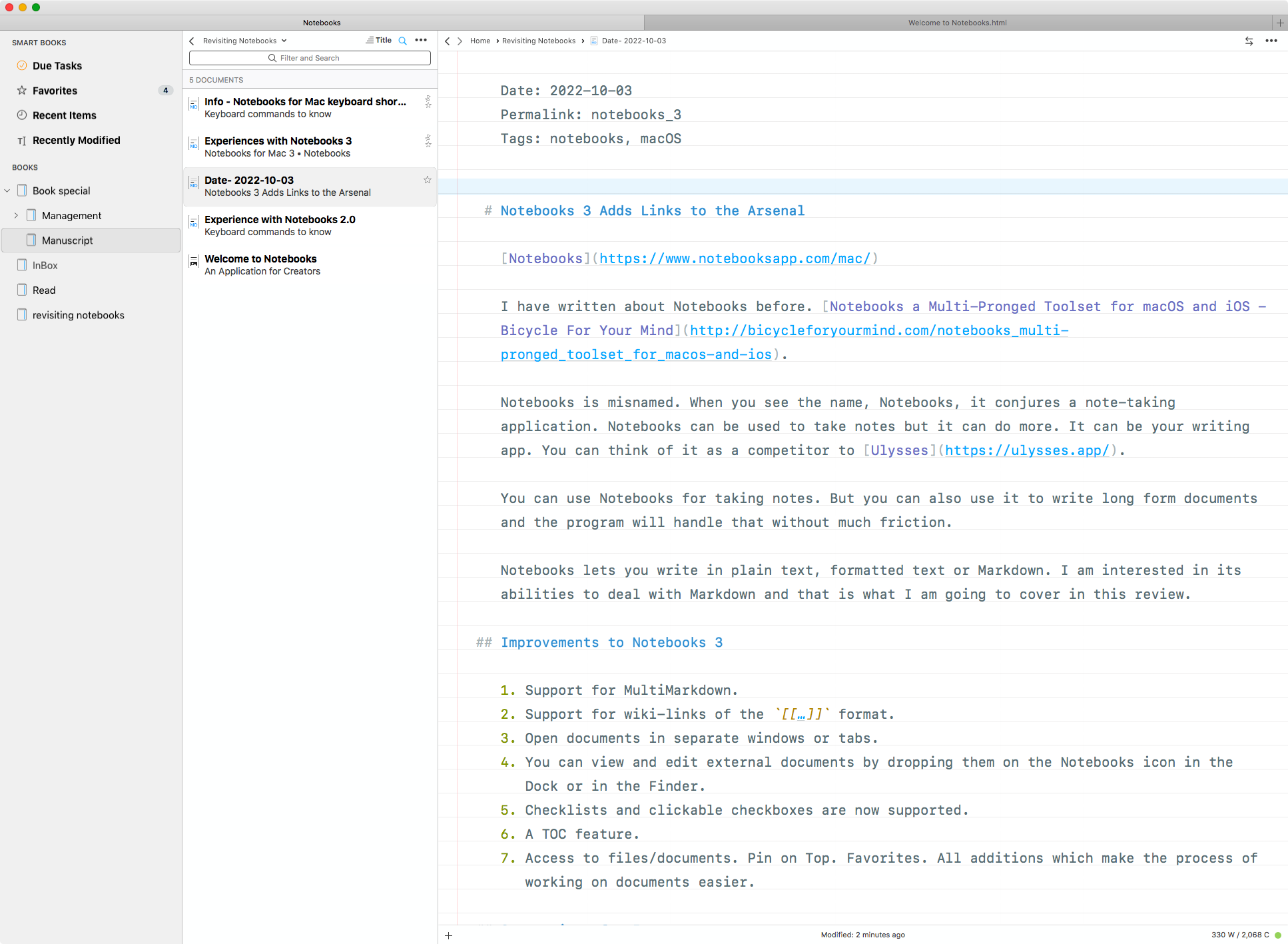 Notebooks Window
Improvements to Notebooks 3
Support for MultiMarkdown.
Support for wiki-links of the [[…]] format.
Open documents in separate windows or tabs.
You can view and edit external documents by dropping them on the Notebooks icon in the Dock or in the Finder.
Checklists and clickable checkboxes are supported.
A TOC feature.
Access to files/documents. Pin on Top. Favorites. All additions which make the process of working on documents easier.
Suggestions for Improvement
Notebooks supports macOS system settings like two spaces turn into a period and the first letter of a new sentence is capitalized. It supports typewriter scrolling and provides a beautiful environment to write in.
The only suggestions I have for improving the product are:
Versions support from the OS would be nice.
Integration with Marked 2 would be welcome.
Conclusion
Notebooks has always been a product I am fond of. This new version is better. The linking and back linking makes Notebooks more useful.
I appreciate the developer not charging for this update, but it is significant enough an upgrade that I would have gladly paid for it.
I recommend Notebooks heartily.
macosxguru at the gmail thingie.
---
Previous post
PlainPad Is a macOS Compliant Text Editor
Product: PlainPad Price: $1.99 PlainPad "is a clean editor for plain text files," is how the developer describes it. Two things struck me about
Next post
QB 011: Note-taking and Knowledge Management
Jack wrote that Personal Knowledge Management is exhausting. I found myself agreeing with his conclusions. I made the mistake of reading "How to