October 6, 2021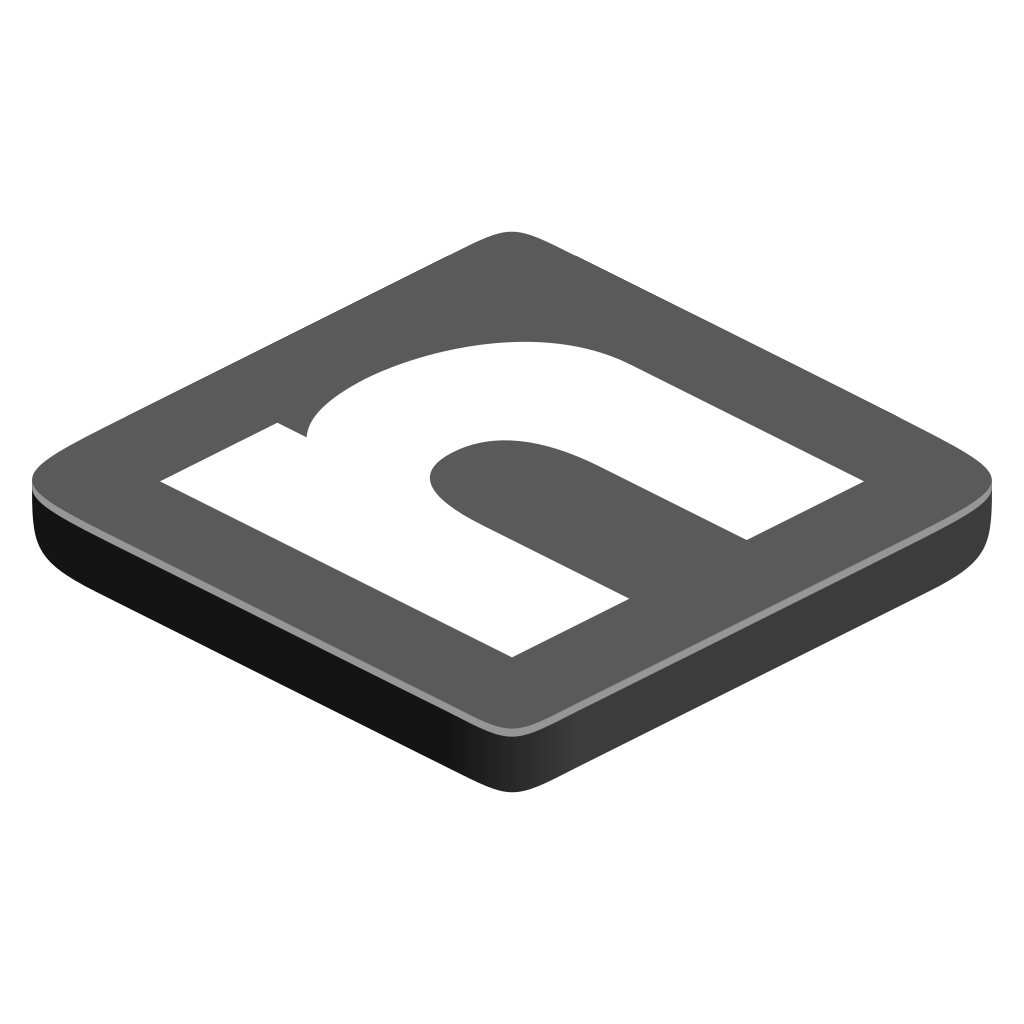 nimblenote icon
nimblenote Is a Simple, Keyboard-Driven Notetaker
Product: nimblenote
Price: Free (donations encouraged)
nimblenote is another Notational Velocity clone. nimblenote is keyboard driven and Markdown compliant. It is a cross-platform application, with versions for macOS, Windows and Linux.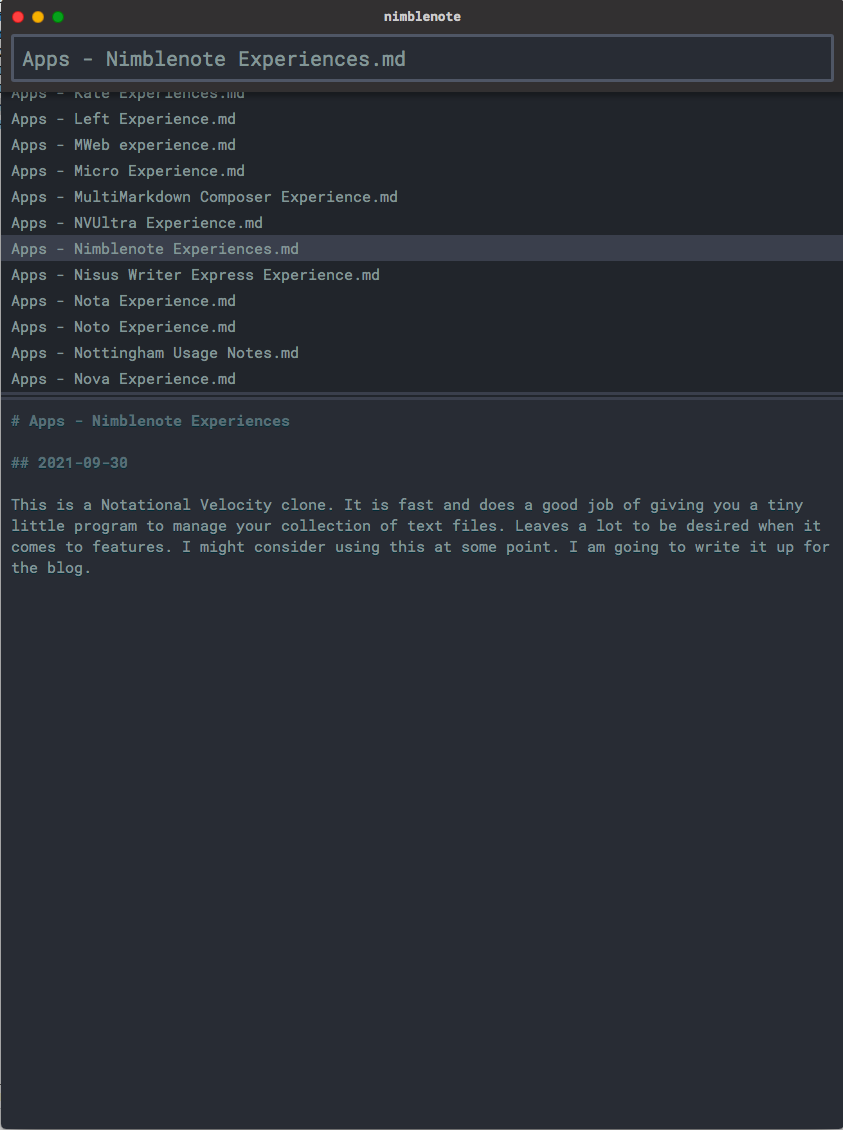 nimblenote window
It is a simple program for fast note-taking. To access the preferences, you have to go to your Library>Application Support>nimblenote folder to find a file called nimblenote.json. You can add the following line to the file to get nimblenote to deal with a different folder for your notes than the program default.
"notesStoragePath": "/Users/(username)/Documents/notes"
Replace the (username) with your username, and direct nimblenote to the folder of your notes. I threw about 1400 files at nimblenote and it chugged along with no problems.
If you type ? in the unibar, you will get access to help. It is not extensive. The program doesn't do much. The Esc key switches focus between the unibar and the editor window.
This is not a program competing with the major players in the note-taking space. It is a simple note-taker. A quick in and out tool which lets you keep a folder of notes and lets you access, add, remove, and manage the notes in that folder.
Suggested Improvements
nimblenote could become better with the following additions:
Let me use my own fonts.
Give me control over line spacing.
Additional themes would be welcome.
Recommendation
nimblenote is heartily recommended. It is a free, fast, and competent note-taking tool.
macosxguru at the gmail thingie.
---
Previous post
Links of Note 2021-09-27
This made me laugh. Dev builds perfect note-taking system which only stores info about building note-taking systems An interesting list. Artificial
Next post
QB 001: Grammarly Turns Off System Spell Checker
Grammarly for Mac turns off the system's ability to spell check your documents. You can regain the use of the system spell checker by running the